In a recent article, we discussed the principles of agile methodology and how teams can implement this approach into projects. We also examined how teams can improve collaboration and prioritse important tasks over others. Did you miss the article? Click here to read up.
To recap, agile is a flexible and iterative approach to project management that prioritises customer collaboration, adaptability, and incremental progress. Central to the success of agile projects are project management tools that empower teams to collaborate, plan, and execute with precision. To excel in agile project management, teams rely on a carefully selected set of tools tailored to their specific needs. Explained below are the essential Agile project management tools:
1. Jira by Atlassian: Streamlining agile workflows
Jira, developed by Atlassian, stands as a versatile and widely adopted agile project management tool on web and mobile.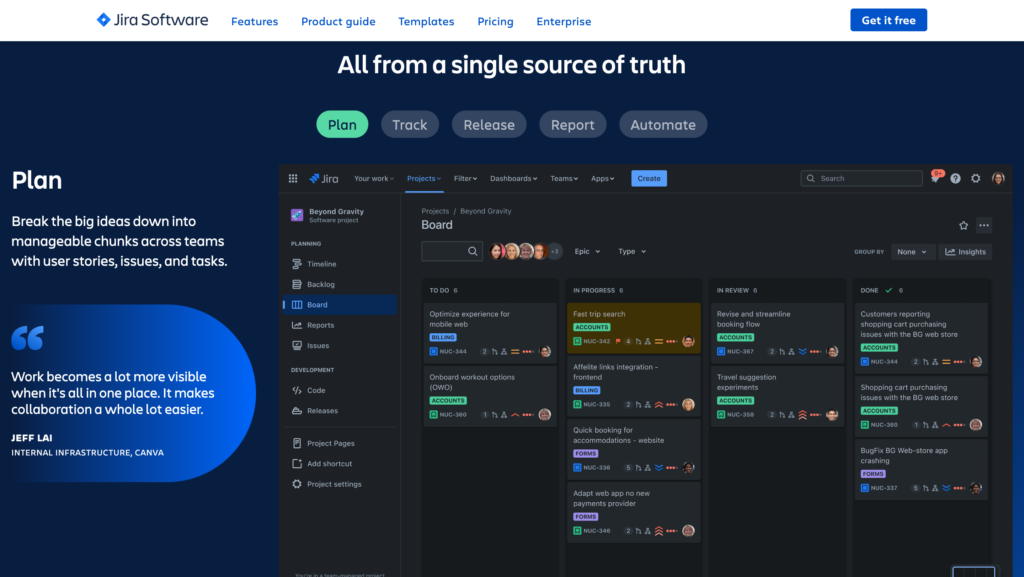 As the central hub for agile teams, Jira's features include backlog management, sprint planning, and real-time collaboration. Jira's customisable boards provide teams with a visual representation of their work, making it an invaluable tool for agile project execution.
2. Trello: Visual project management
Trello is an intuitive tool known for its simplicity and effectiveness.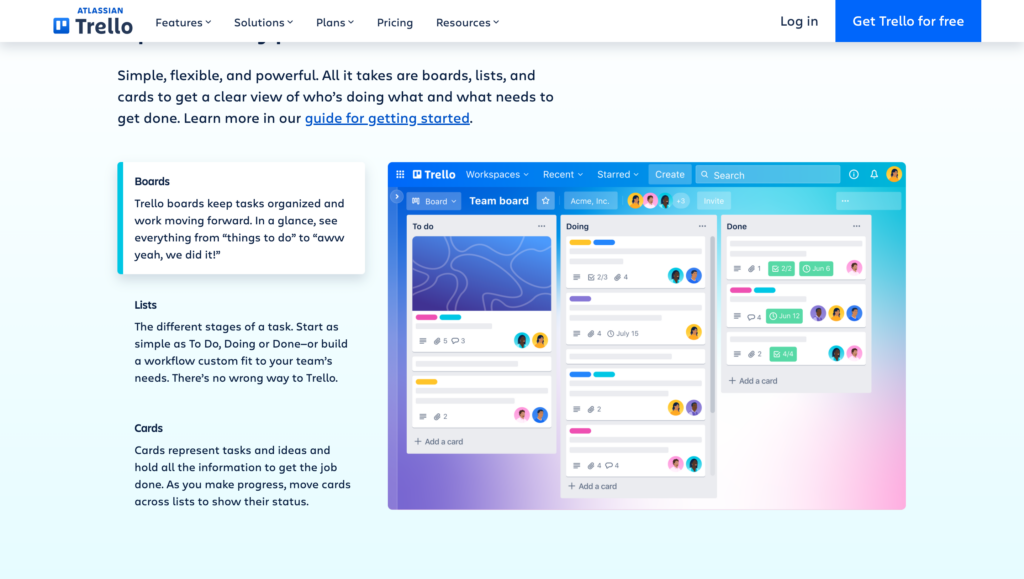 Trello excels where tasks are represented as cards on boards. Agile teams can easily organise tasks, track progress and collaborate seamlessly using Trello's card-based system. The cloud software platform has integrations available for desktop and mobile and supports every major browser. Trello can be used for projects on-the-move.
3. Monday.com: Customisable work operating system
Monday.com is a web-based versatile work operating system that can be tailored to support Agile workflows.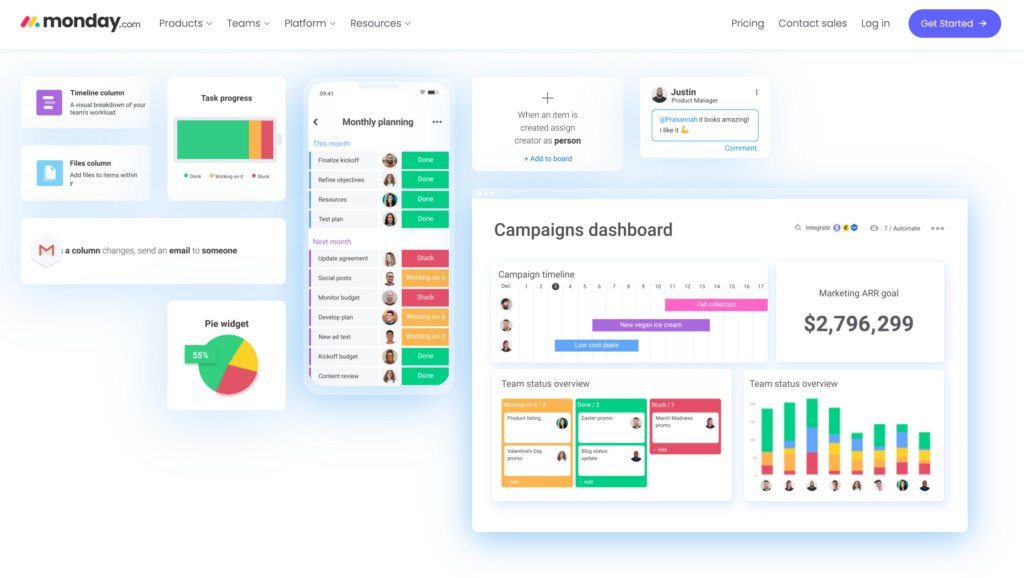 Its customisable boards, automation features and integrations make it suitable for Agile teams seeking flexibility in project management. Monday.com allows teams to adapt their workflows to align with Agile principles seamlessly.
4. Asana – Task management and report review platform
Asana is a web and mobile-based project management and collaboration platform designed to help teams and organisations streamline their work processes, improve productivity and manage projects efficiently.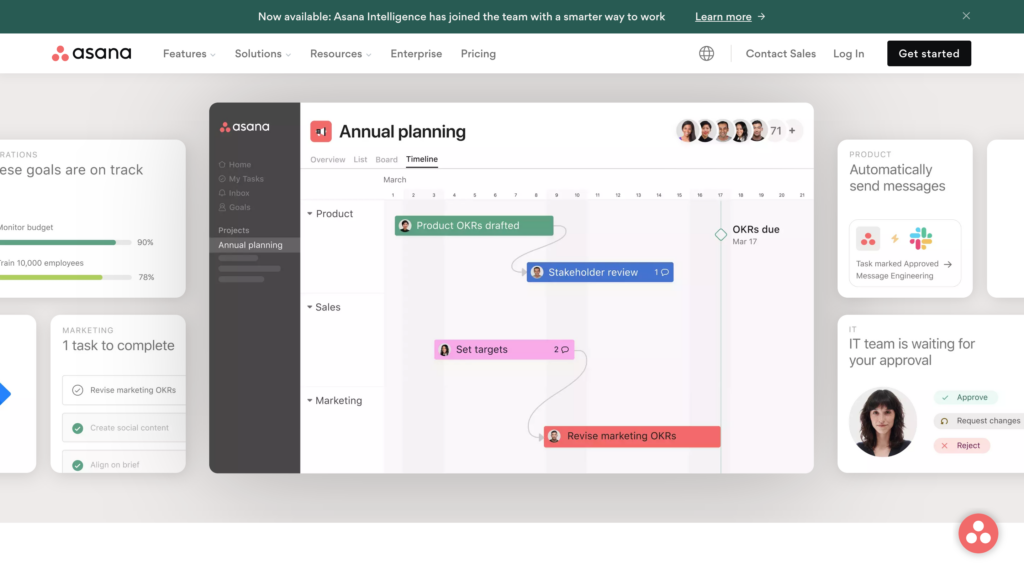 It serves as a centralised hub where teams can plan, organise, and track their work, from simple tasks to complex projects.
5. Zoho Projects – Project planning, management and time-tracking
Zoho Projects is a cloud-based project management and collaboration platform offered by Zoho Corporation, a software company known for its suite of cloud-based business software applications.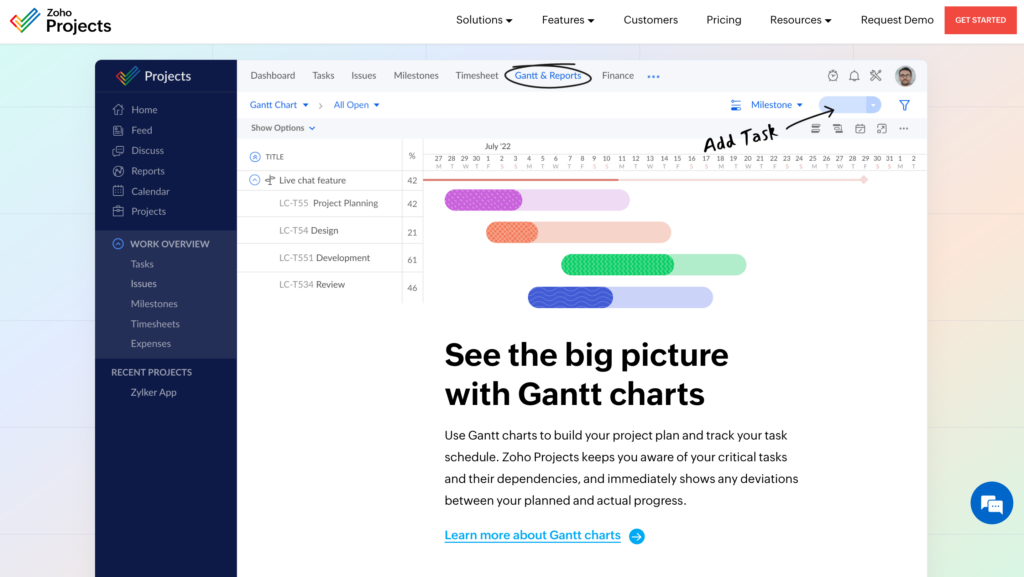 Zoho Projects is designed to help teams and organisations effectively manage their projects, tasks, and workflows. Features include time-tracking, project management, collaboration, report and analytics.
6. Teamwork – Drive project efficiency and documentation
Teamwork is a cloud-based project management and team collaboration platform designed to help businesses and teams organise work, streamline processes, and enhance productivity.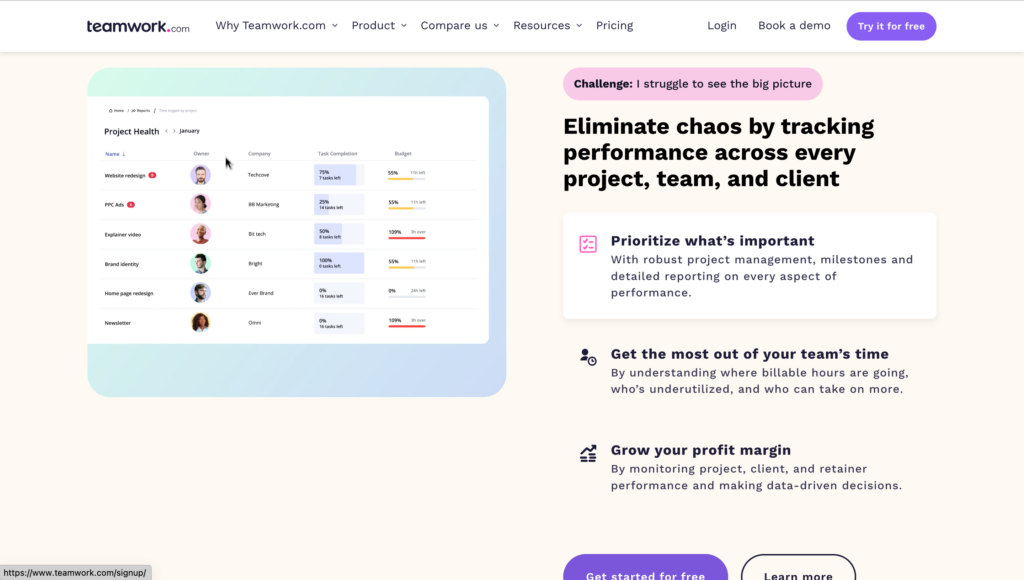 This tool offers a comprehensive suite of tools and features to support project planning, execution, integration, file sharing and documentation.
Conclusion
In project management, success hinges on the effective use of tools that facilitate collaboration, transparency, and adaptability. Mastering Agile project management begins with selecting the right tools that align with your team's unique needs and Agile framework.
Remember that Agile is not just about adopting a set of practices; it's about fostering a culture of collaboration, continuous improvement, and customer-centricity. With the right tools at your disposal, you can explore the Agile approach with confidence and achieve exceptional results in your projects.
---
Need help with developing a product development strategy, improving development or driving user acquisition? Send an email to daniel@studio14online.co.uk to begin your journey to building something extraordinary with us! Follow us on LinkedIn, Instagram, and Twitter for more tips.