Digital marketers, agencies, publishers, entrepreneurs, and advertising companies must tweak and future-proof their digital, and performance marketing strategies sooner rather than later. This is necessary not only to maintain the quality of newly acquired customer data, but to also remain competitive in an ever-changing digital landscape.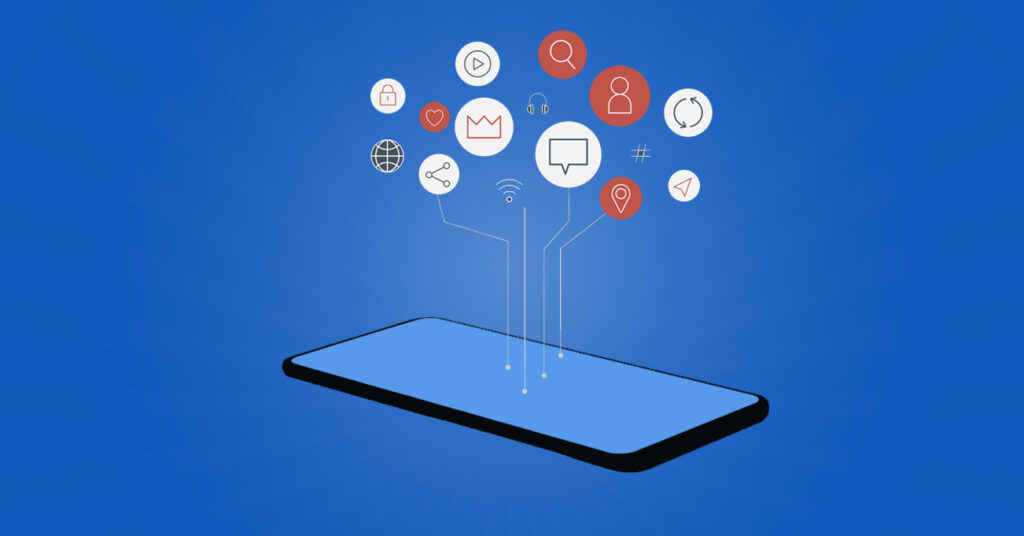 As this is right now, the current state of paid advertising and digital marketing is rapidly transforming; things such as universal Google Analytics will soon be replaced entirely by GA4 (Google Analytics 4) and the gradual phasing out of 3rd-party cookies and Apple's new privacy laws enforced since 2021 which has killed the paid-ads industry. All of which will continue to take place between 2021 and 2023 which is creating an unprecedented shift in the industry. It is new and we need to get ready for it, here's what we know so far.
The common denominator of the aforementioned shift is Customer Data. How we acquire, why we acquire, how we measure and use customer data, have all been changed for good by data regulators, technocracies and private companies. Gone are the days where third-party personal customer data can be acquired effortlessly through paid advertising, or mislead customers into giving blind consent through clever cookie banners on websites and apps. The emphasis now is being shifted to the importance of first-party customer data, thanks to data authorities such as: The ICO, Advertising Bureau's such as the IAB, regulations such as the GDPR, and Big Tech Giants such as Google. These organisations are all bringing greater accountability to the data privacy industry, which on one hand is great for individuals' data protection but where does that leave businesses?.
A tech giant currently shaking up the digital space is Apple. In 2021, Apple rolled out some major privacy updates which enables iOS users to see pop-up notes in the apps they use, asking whether the user wants to allow the app "to track your activity across other companies' apps and websites" or not. When they opt-in, their data usage and activity is tracked. When they opt-out, this is avoided. An additional update is that cookies are no longer trackable on emails to the Apple's mail app, meaning that such avenues of access have now also been blocked. The aforementioned privacy updates by Apple have been a huge nightmare for marketers, directly affecting the accuracy and efforts of targeted marketing, and causing the use of customer data to reduce drastically. So what does this mean for companies that rely on this data?
Meta, the social media company formerly known as Facebook, is one of the companies that's mostly affected by the recent shifts in customer data. Meta has increased the charge fees for paid advertisements due to changes in customer data, which has impacted marketers, small-to-medium-sized businesses, and agencies, resulting in lower data accuracy and advertisement effectiveness. To drive successful, cost-effective and better-targeted advertisements, some marketers and businesses have turned away from Meta ads to YouTube ads (the second largest search engine in the world).

Much like Apple, Gener8 is a tech company that seeks to disrupt the digital advertising industry by giving the end users more control over their data. How this unique platform works is, while browsing the internet it activates privacy mode for a safe browsing experience and rewards users when they utilise this special mode. Gener8's uniqueness has grabbed some major attention from the likes of celebrities such as Tinie Tempah, Harry Redknapp and Tej Lalvani, who have all become investors and joined the data privacy revolution.
The recent shift in customer data now revolves around individuals and organisations having to go directly to the source (their audience), for data. Data obtained directly from a customer or a user via explicit consent is classed as first-party customer data. There are different ways organisations can collect first-party data, this includes the use of online forms, a beta-testing product link, user-registration, event-based tracking, the list goes on. Organisations can also adopt the use of third-party data, however, third-party data is anonymous but still characterises a specific persona and behavioural pattern.
We have seen a gradual decline in the use of third-party cookies and seen the dramatic resurgence of traditional marketing. While digital marketing has dominated advertising budget growth in the last decade, a recent study found that traditional marketing is making the comeback of the century, playing an important role in reaching more diverse audiences and building a strong customer base.
So what exactly does this mean for the future of customer data? These changes in digital marketing may force marketers and businesses to rely on segmentation methods that are more traditional and reliable. Businesses may need to refocus on expanding their reach in the absence of highly accurate data. This does seem to be the continuation of the age-old debate of "traditional vs modern".
To learn more about why customer data is the new digital currency and how to maximise data to provide relevant solutions to mobile app and website users, contact us at daniel@studio14online.co.uk to chat with our data analyst.