Back
Software Engineering
With 55,000+ plugin directories, WordPress has a 65% market share in the Content Management System market and powers 35% of the world's top 10,000 websites.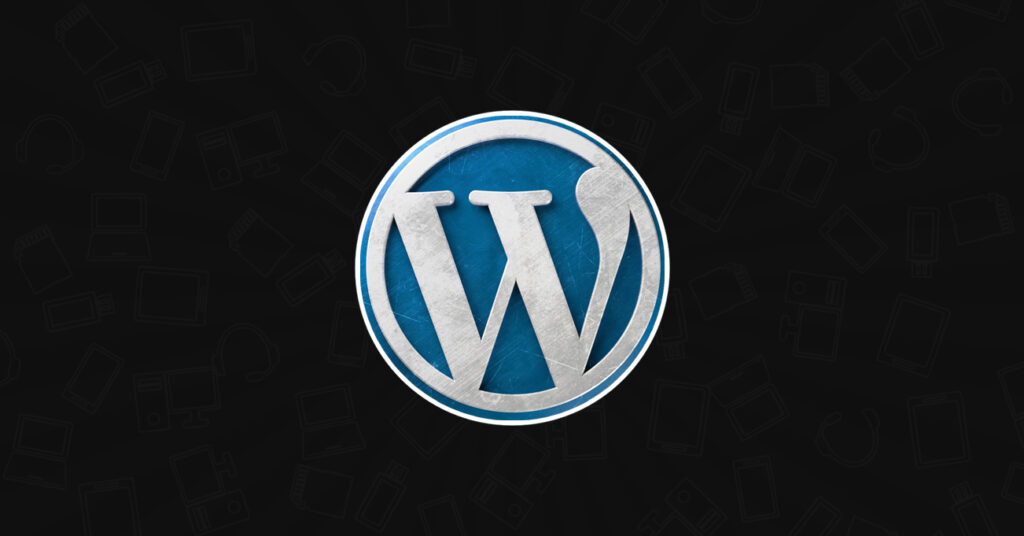 WordPress (WP) is the most accessible, popular, powerful, free website building tool used by businesses. WP' platform boasts of ease-of-use and can be understood from both technical and non-technical standpoints.
From a software developer's perspective, WordPress is an open-source content management system (CMS) written in PHP, a general-purpose scripting/programming language. Using PHP as a scripting language enables developers to program WordPress in such a way that it allows data to be retrieved from a relational database known as MySQL. The data that are sourced from MySQL are displayed as information on any website; MySQL therefore enhances software developers' productivity while building a website.
From a non-technical viewpoint, WP is a tool individuals can seamlessly employ to manage content on a website without a basic knowledge of programming or software development. Infact, the inbuilt administrative interface affords non-technical users the ability to control published content on their websites.
In celebration of the 19th anniversary of WordPress on the 27th of May, 2022, this article shares insights about WP, its benefits. Lastly, we will be highlighting how the Content Management System has evolved from a simple blogging platform to an all-in-one website builder.
The Evolution of WordPress
In 2003, WordPress (WP) started out as a blogging platform. It gained popularity because of easy access and thus a generation of millennial documentaries were born. Over the years, it has evolved to a fully functional website builder with customisable themes and plugins.
In May 2004, WP version 1.2 was released, which included the plugin architecture that allowed users and developers to extend the functionality of WP by creating custom plugins. American entrepreneur Matt Mullenweg and English developer Mike Little released WP 1.5 in February 2005, which included Pages, comment moderation tools, a new default theme, and a completely new theme system.
Evidenced by recent improvements, WordPress (WP) is now at version 5.8.1, which was released on September 9, 2021, after the first beta release on September 24, 2007. WP has evolved over time to include features that make the process of creating websites easier. According to research, WP currently powers 43% of all websites and controls 65% of the market for website content management systems.
One of the most exciting aspects of WordPress (WP) is that the website builder has morphed into a wealth of information that anyone can explore; regardless of your knowledge of website development. The team is so committed to the ease of website building that developers from all over the world are able to contribute data to update features on WP and ensure that the platform is safe for everyone to use.
What are WordPress Themes?
A WordPress (WP) theme is a set of files (graphics, style sheets, and code) that determine how your website looks. The layout, responsiveness, and colours of your website can all be controlled by themes. Consider a theme to be the determining factor in what visitors see each time they visit your site. On the official WP site, you can download a variety of themes; one example is Themeforest.
For example, a website for your non-profit organisation; a suitable theme can display your content in such a way that visitors are compelled to look at your offerings, causing them to feel empathy and donate to a cause.
What are WordPress Plugins?
WordPress Plugins are essential elements in the website development process because they determine the features and functionalities of a website. You can develop any preferred website type by implementing a plugin on your website, introducing new functionalities or extending existing functionalities that align with your website goals.
There are currently over 50,000 free plugins, 5,000 free themes, and numerous premium plugins created from scratch by third-party developers. So, what do these numbers mean? In essence, regardless of your company's website goal, you can choose from thousands of plugins to build a website that suits you.
Types of WordPress
WordPress has two main sites: WordPress.org and WordPress.com which are entirely different platforms in terms of content and features.
WordPress.org: Often referred to as a self-hosted WP site. WordPress.org enables you to download WP source code files and host them on any hosting platform to create a fully-owned website. All you need is a purchased domain (the name of your website), a hosting plan and an uploaded source code file to a preferred hosting platform.
WordPress.com: Using WordPress.com, as simple as it is, is to the benefit of the WP creators. This indicates that any website you host on WordPress.com is not entirely yours. To run your website and maintain your domain on this platform, you'll need a different payment plan. Moreover, using WordPress.com to host your website eliminates the flexibility of self-hosted WP.
For more in-depth knowledge on the differences, look out for our next article.
Why should I use WordPress for my business?
This is one of the most commonly asked questions we've gotten at Studio14. Put simply, WP has such an incredible amount of features that not only allow us as developers to control the client's content but it gives clients a great degree of control that may otherwise not be afforded to them otherwise. WP offers its services on website types, such as:
E-commerce stores
Blogs
Portfolios
Resumes
Forums
Social networks
Business website
Membership sites, among many others.
Aside from the host of aforementioned WordPress (WP) features that are beneficial to your business, here's are more advantages of the WordPress content management system:
WP is open-source software.
You can install and customise your WP website to meet your specific business needs.
Despite being the most versatile platform, WP is relatively simple to learn.
There are thousands of themes and plugins to implement.
WP is SEO-friendly, which increases the chances of your websites popping up on search engines.
It is a very safe and secure platform to run a website.
The information about WordPress (WP) provided in this article is the foundation for understanding the Content Management System as a non-technical business owner. To find out more about the types of WP, and how to get started with it, reach out to us via daniel@studio14online.co.uk.
TLDR: WordPress makes it possible for anyone to own and manage a website.