"In January, 2021, the world's overall population was 7.83 billion, with 5.22 billion using a mobile phone, 4.66 billion using the internet, and 4.02 billion actively using social media". – Wearesocial
The digital era is here, from mobile and web applications to portable smart devices — technology is all around us. With the existence of such innovations, it comes as no surprise that it has now become a crucial part of the human experience.
Over the years, technology has had many defining moments. None more apparent than the recent Covid-19 global crisis that brought the world to a grinding halt. To stay connected, conduct business and develop the vaccine, the digital industry came together to transform life as we know it. We saw technology shift from optional to essential in the space of a year. Companies such as Zoom, Clubhouse, Hopin (a new online conferencing platform that went from 0 to 5 billion evaluation in eighteen months) and other digital platforms rose rapidly.
With their success in mind, we must consider the usability and accessibility of digital products. What really separates one product from another? What appeals to the end user? The development and use of digital products requires multiple stages, including discovery and market research, design, development, introduction and maintenance.
Product Design – What is it?
Product design entails creating a useful product that meets the needs of a group of people, identifying user problems, and providing innovative solutions to those challenges. There are two basic elements involved in achieving this — UI and UX design. These two acronyms share the common term "user" because they are essential elements in creating a successful user-friendly experience for a particular product.
What is UI (User Interface) Design?
User interface refers to where the human and the digital product interact. Its purpose is simply to visually guide users to allow a human to easily communicate with a device in order to complete a task. Good UI should feel instinctive, coherent and user-friendly. This is typically represented by the graphic and artistic components through its layouts, instructions, images, text, animations and sliders. Here's an example of one of our digital products at Studio14.
Whichride, a platform for all existing ride-hailing services, offers users a wide range of features that support seamless comparison and booking of rides from different ride-hailing service providers.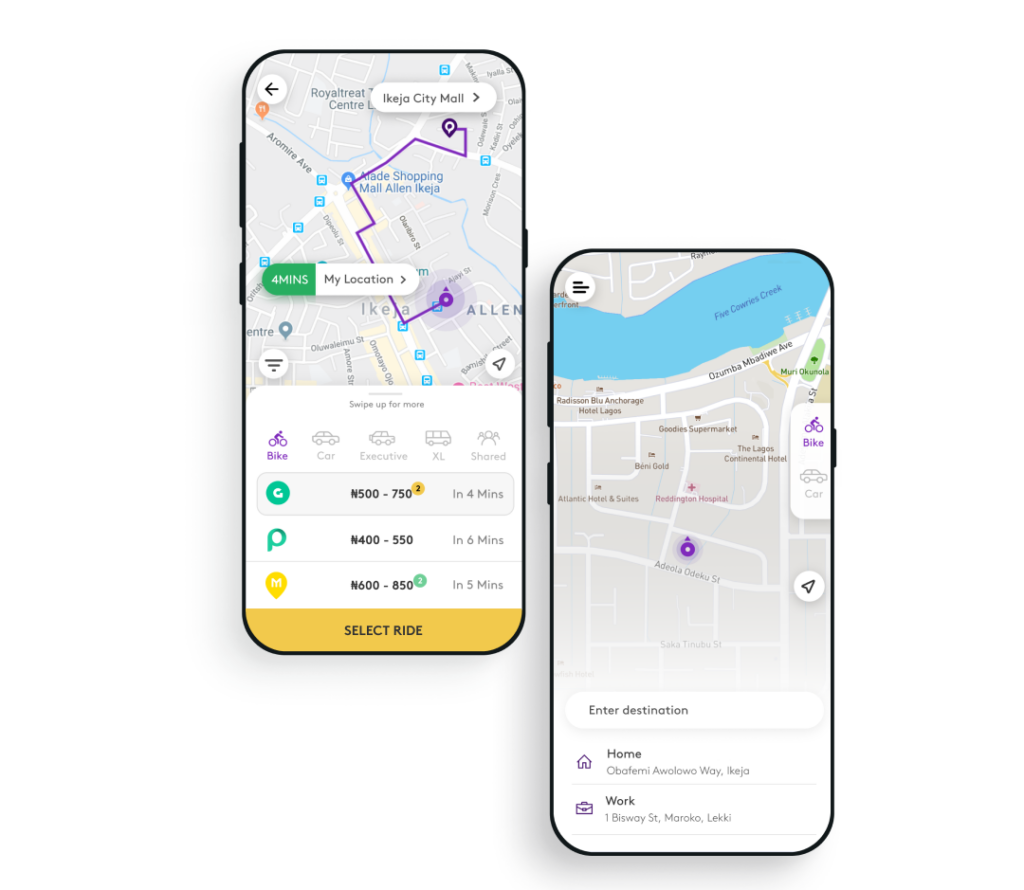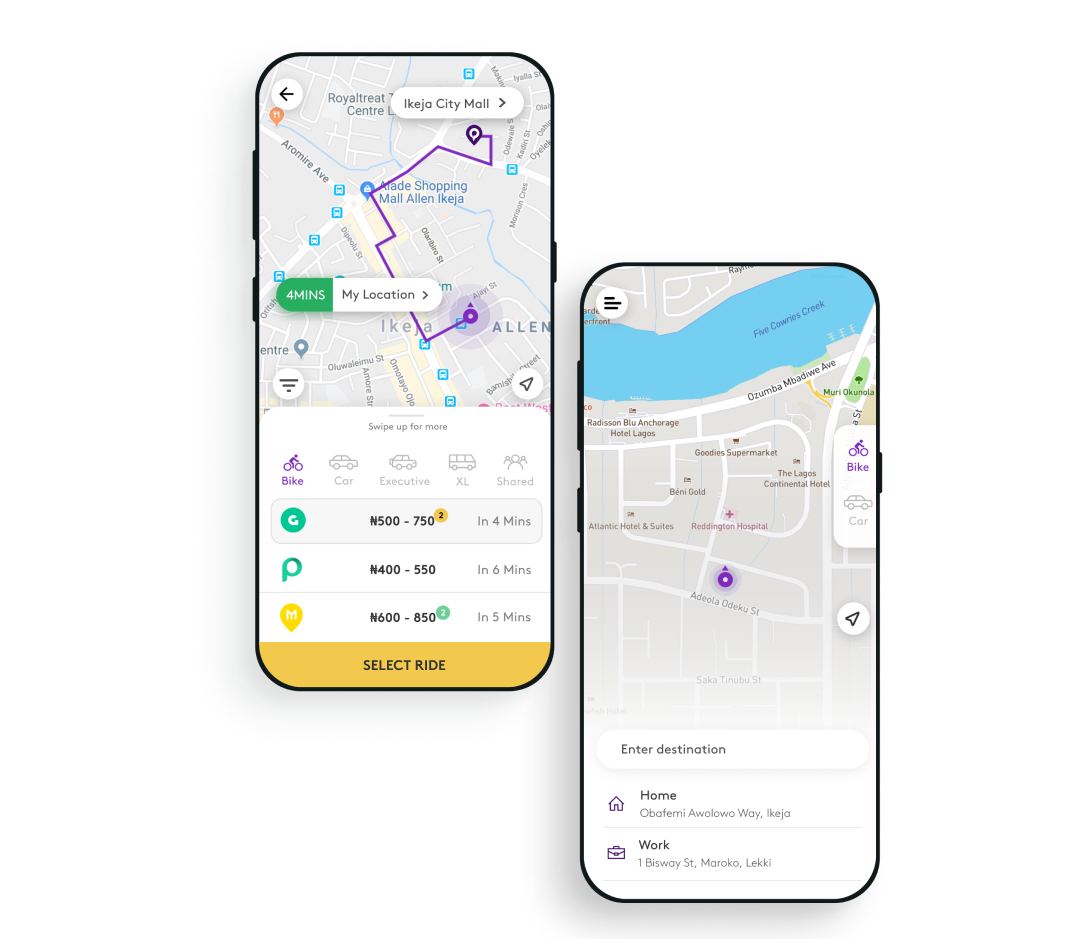 What is UX (User Experience) Design?
User experience design is concerned with building a relationship between the product and the user; specifically how the user interacts with the products and the required functions it performs. A great example of UX design is Whichride's ability to interact with users by providing them the exact information needed to perform the required actions. The features are clearly mapped out to enable seamless ride-booking and price comparisons.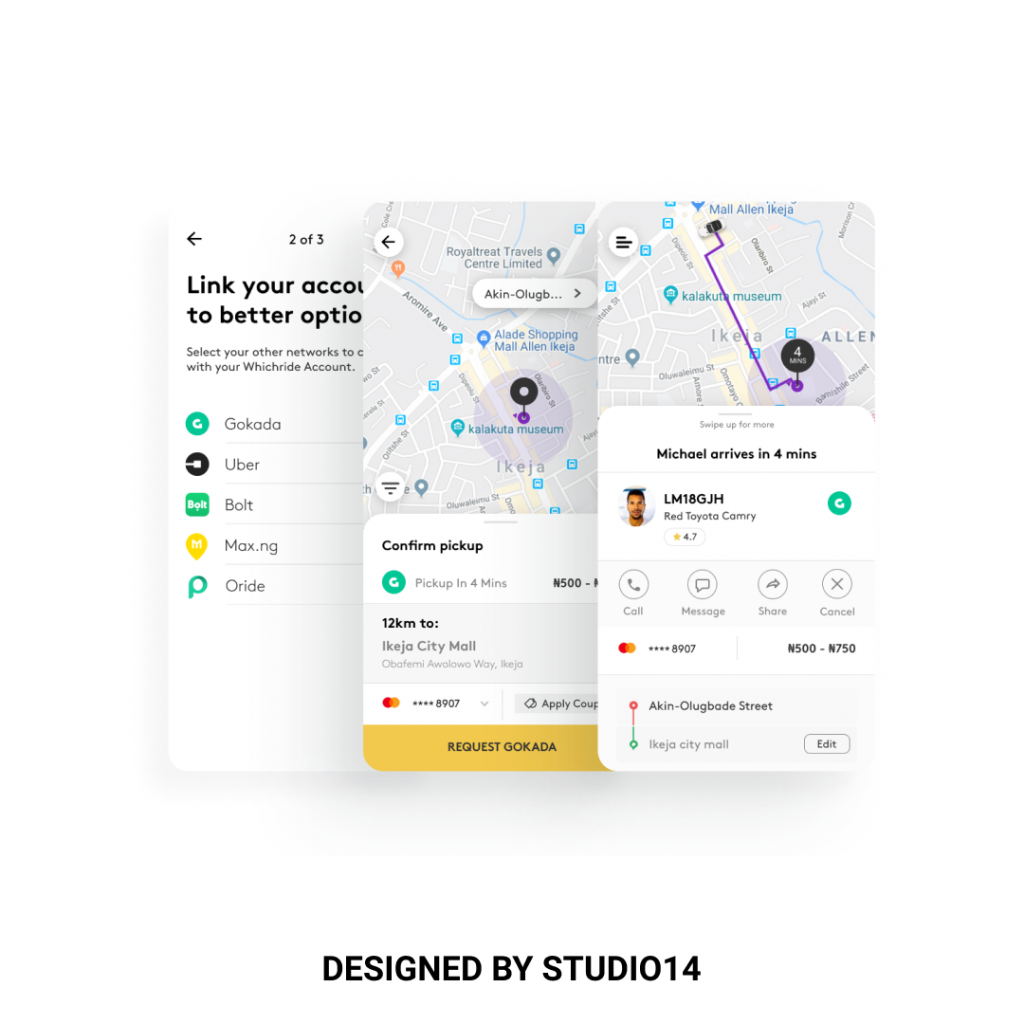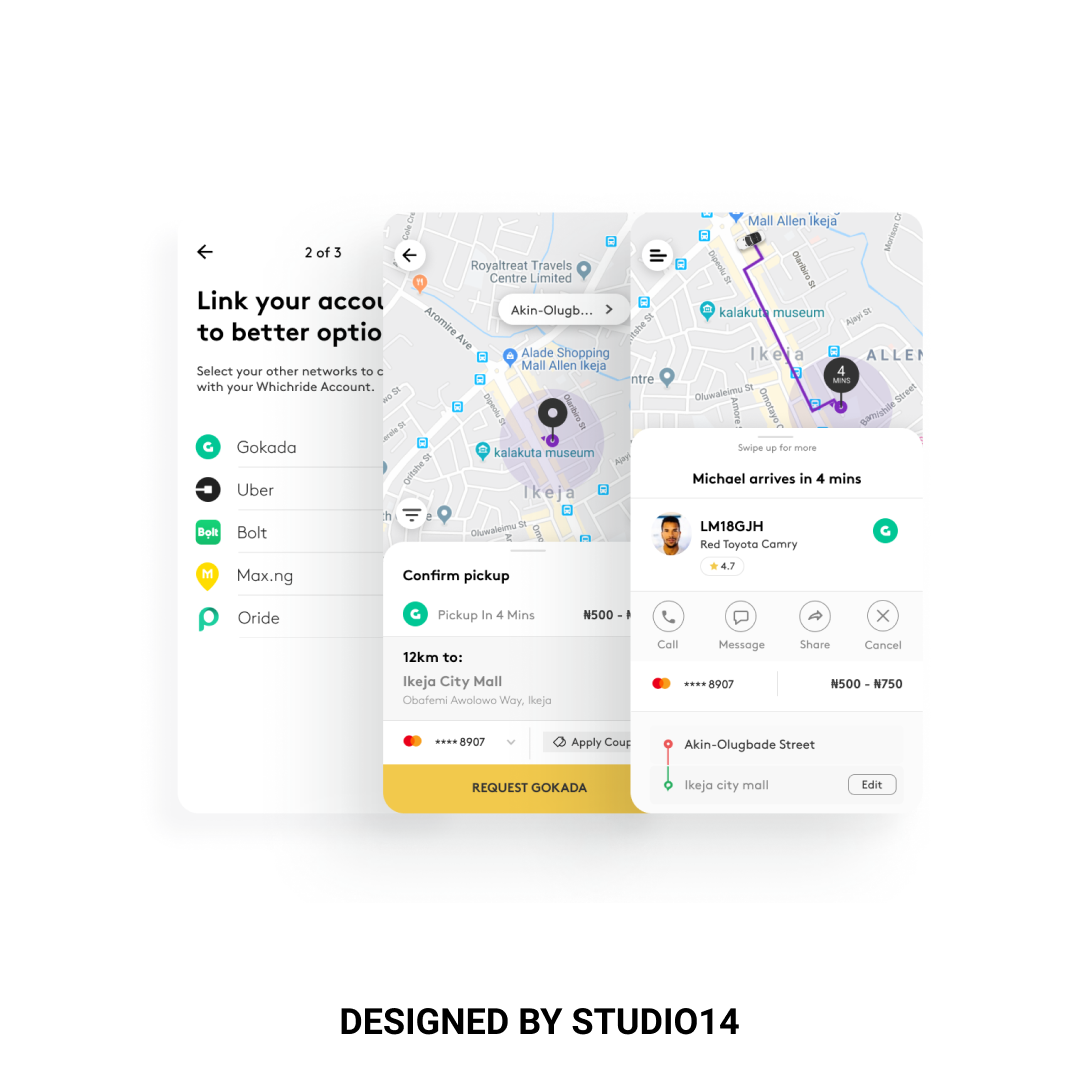 How Do UI and UX Designs Work Together in a Product?
User interface and User experience are intertwined elements coherently existing to define the usability and functionality of a digital product. As a result, it has become crucial for designers to acquire the UI and UX design skills required to implement and develop products successfully.
UI vs UX: What's the Difference?
| | |
| --- | --- |
| UI Design | UX Design |
| Specialises in the presentation and appearance of a product. | Specifically focuses on the functionality of a product. |
| Attention is paid to the visual style structure of a product. | centers on the responsiveness of a product, in relation to the needs of a user. |
| Emotionally connects a user to a product using required icons, layouts, font, colours, and actions. | Facilitates a user to accomplish specific actions. |
Why Is UI/UX Design Essential in Building a Successful Product?
The success of a product is measured based on the value offered and the experience of users. Explained below are elements by which the success of a product is measured:
Simplicity and Usability: A product's ease of use and simple information presentation are vital determinants of a product's relevance. UI and UX design play a pivotal role in ensuring a product offers solutions to a user's problems and, most importantly, provides an exciting and hassle-free experience.
Accessibility and Availability: No doubt, technology has shaped the world and provided tools to encourage ease of living. As an advantage to businesses, UI and UX design elements are one out of a million technological transformations, existing to create roadmaps of product development, making products obtainable to users by understanding individual needs and wants. Thus, becoming a requisite for a product's market positioning.
Responsiveness and Correctness: A product's function to swiftly respond to a user's commands is critical. Hence, the importance of UX design in providing users with quick and seamless navigation while interacting with a product.
Customer-centricity: It is pertinent to note that UI and UX design elements are solely responsible for compelling a user to make decisions to embrace a product's offerings and values. Without the required UI and UX design elements with the user as a centre of attraction, a product can quickly lose its relevance and positioning in the target market.
Importance of UI/UX Design to Businesses
For businesses to improve and achieve set goals, UI/UX design plays a crucial role in developing digital products that address a user's needs directly. Improving sales and product quality are unachievable when zero attention is paid to a user.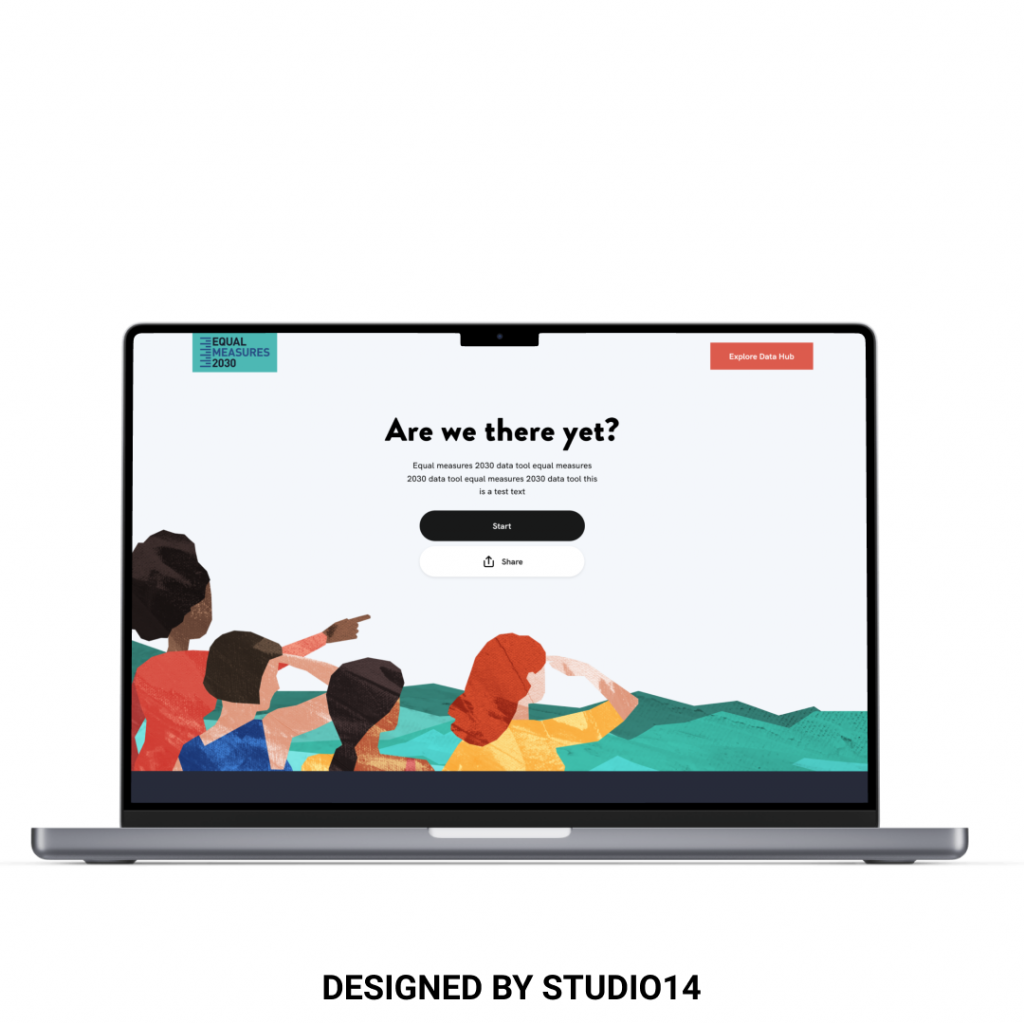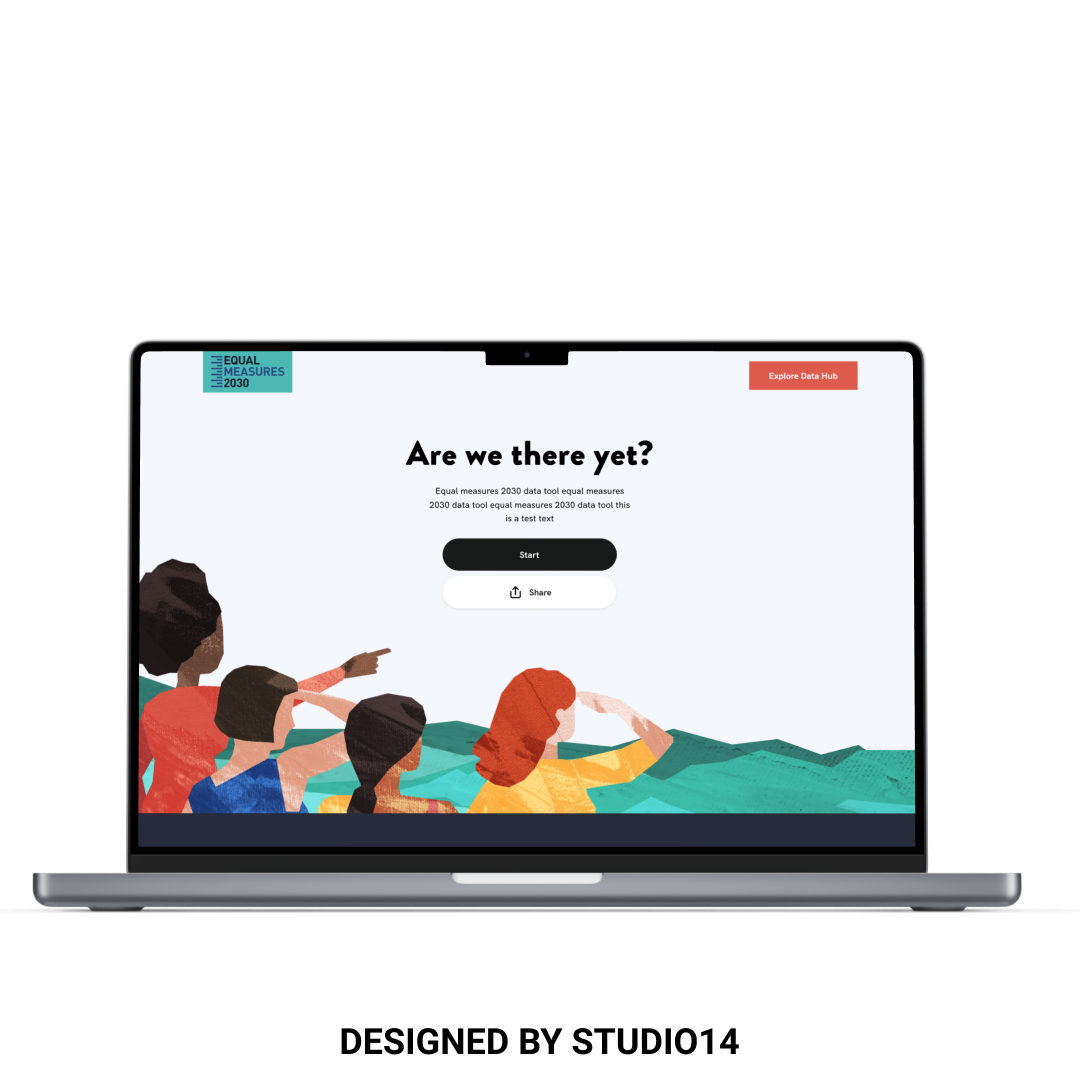 Users are a salient part of a business, with a noticeable impact on driving revenue and gearing a business's products and offerings to achieve great success.
In business,UI/UX design helps businesses in a number of ways :
Creates a positive impression of a product- A user's impression and experience determine the acceptance level a product would attain in the target market.
Indispensably attracts and sustains a user's attention within a short period.
Assures users and gains trust through seamless experiences with a product.
Enables businesses to convert prospective customers into loyal customers.
Ultimately, it improves a product's usability and responsiveness.
In short, the correlation between digital product success and UI/UX literacy is closely aligned.To find out more, email daniel@studio14online.co.uk.