Did you know?
Over 85 million websites on the internet are built with content management systems?
---
Undeniably, content reigns as king due to its proven impact on building an online presence, gaining trust, and generating leads. Companies utilise content as a tool to communicate their services and promise to customers through an informative and interactive website. A firm's website content conveys its offerings, proves its credibility, and drives visitors to take action.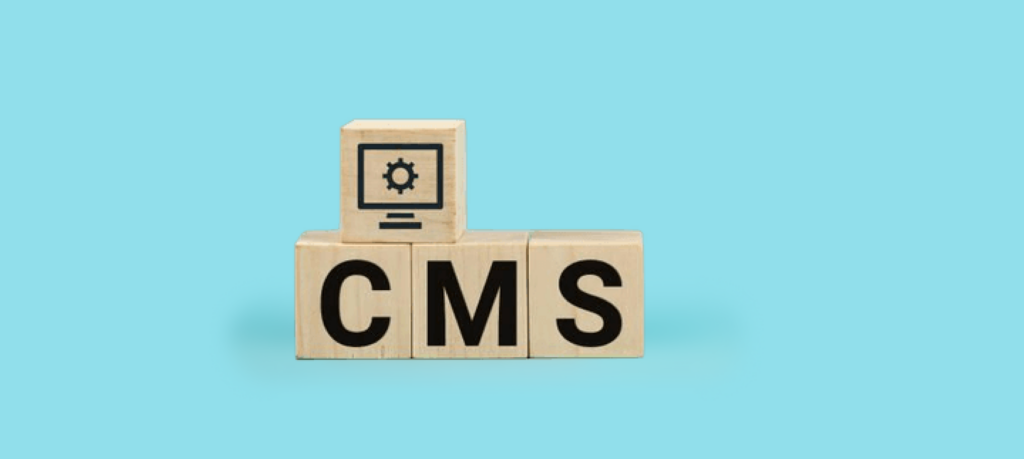 As content is considered influential in positioning a firm through a website, it is imperative to understand 'where' and 'how' content is published for visitors to view. It's often rare to visit a website with no displayed content for visitors to read. In the slightest form, content that describes a company's services is displayed on the website for visitors to make sense of what the company offers and its promise to customers. The content shown on websites is done through a platform known as Content Management System. This article explains the tool mentioned earlier, how it works and how to choose the right CMS for your website.
What is a content management system (CMS)?
A content management system, or CMS, is a software that enables users to build and manage a website without needing specialised technical knowledge.
With a CMS, you can create, edit, publish and manage content on your website. In addition, CMS enable users to customise UI templates, integrate extensions, determine the functionality of a website and collaborate with other members of your team.
To begin with, let's discuss the components of a CMS.
A content management system is made up of two components:
Content Management Application (CMA): This front-end part enables users to add, edit and manage content on your website.
Content Delivery Application (CDA): While CMA is in charge of the content management, CDA is where the BTS (behind-the-scenes) happen. This back-end component stores CMA's content in a proper format, making it visible and visually appealing to website visitors.
So how does it work?.
How do content management systems (CMS) work?
A CMS works in diverse ways, and business owners without a technical background may find it difficult to explore. We'll take a tour on the most popular CMS – WordPress to give you an idea of how a content management system works. Let's start by checking out the dashboard section of WordPress.
The dashboard displays features needed to track website performance, publish a post, review activity and see the health status of your website.
Note: WordPress UI design shows a side toolbar for easy navigation and usage.
Let's see how you can create a piece of content.
With a content management system like WordPress, users can write their content in a friendly user interface with writing, editing, and publishing tools. For example, to create a post on WordPress, click "News" on the side toolbar and click "Add new." Then proceed to creating a post in an empty screen as shown in the image below.
That sounds easy, right?
You can also upload images, check the readability status and social preview, and optimise your website for ranking on search engines within the CMS.
Website developers often perceive content management systems as backend platforms that can only be managed by website developers. While technically skilled people can explore CMS, users with no technical background aren't left out. Therefore, CMS must be viewed as tools accessible to both technically and non-technically inclined users to develop, publish, and manage content.
Asides from WordPress, what other examples of content management systems do we have?
As mentioned earlier, WordPress is the most popular content management system powering over 36 million websites with 41.7% of the CMS market share. This recognition is earned due to its built-in SEO tools, simple optimisation, and customisation without needing codes. To clarify, WordPress has two forms; WordPress.org & WordPress.com. Here's a detailed article about these platforms.
Beyond the globally recognised WordPress software, other popular content management systems include:
How to choose the right content management system
One of your organisation's most significant decisions is choosing the right content management system (CMS) for its website. It provides a framework and features for website design and development and how your business will grow and prosper online.
COVID-19 has made digital expansion an essential business thought process, signalling the need for CMS platforms to provide varying services for prospective website owners. While certain content management systems focus on flexibility and functionality, others aim for affordability and usability.
When choosing a suitable guideline, you may want to consider the following guidelines:
Type of CMS: CMS platforms are classified into two – Open Source and Proprietary. Open Source CMS is free to download and use with open source code available to the public eye. It can be accessed and used by anyone with restrictions depending on its licence type.
In contrast, a proprietary CMS, as the name implies, is developed and entirely controlled by the company that produces the software. If you don't want the source code to be tampered with, this is the alternative to choose.
Flexibility of Customisation: The extent to which your content management system allows editing of your website plays a major role and is a crucial factor while choosing it. Another key factor to consider is whether the CMS allows you to add widgets, change the colour and shape of the layout etc.
Availability of Add-ons, Extensions & Plugins: When deciding the suitable CMS to use for your website, look out for a content management system's ability to allow the integration of extra unique features through the availability of add-ons, extensions, and plugins. Remember that each CMS has a marketplace where you browse through free and paid versions of add-ons, extensions, and plugins.
Permissions and Access: An ideal content management system offers multiple permission roles and can be accessed by various people within your organisation. For example, an administrator can edit anything on the website. Also, consider a CMS that provides lower-level access to people who can edit a few sections of the website.
User-friendly elements: An easy-to-use content management system indicates its worthiness and influences the user's decision to use it. Thus, prior to finalising a CMS, the intuitiveness of the features should be considered.
Conclusion
The primary purpose of using a content management system as a business owner, is to seamlessly create, edit and publish content. Keep this in mind when choosing a CMS.
Now that you have a better understanding of content management systems, their components, how they work, and how to choose the right one for your website, you can decide the type of content that captures the interests of your audience.
To find out more about content management systems and how to get started with one, email us at daniel@studio14online.co.uk.